Things have just been crazy around here. Between soccer, school, church, and Dad moving to MS, it's just been a madhouse. I"m gonna try to do better about keeping up to date on here now :) (yeah, I know, I say that all the time!)
Dad accepted the pastor position of a church down in Ackerman, MS. He is now the pastor of Salem Independent Methodist Church. So ya'll please pray for him, that he will continue to do the Lord's will, and not his own. He also has met a wonderful woman named Karen, whom he will take as his bride on October 2. We wish them both lots of happiness and love in their new future together, and pray that they will both always seek the will of the Lord in everything that they do. (that prayer goes for all of us!)
JRay is full swing into soccer. They haven't won a single game this year, but they're having fun. So that's all that matters, right? We have a young and inexperienced team this year, so it's a growth opportunity for ALL involved :) He is doing great in school. Making all A's, and all above 97 so far. He's now in the gifted program and LOVES it. It's offering him that challenge that he needs. We have a wonderful teacher, Mrs. Broadfoot (she'd be downright PERFECT if she would convert to the orange and blue from the crimson!) Third grade has been a MUCH better experience than 2nd grade. He's learned more with Mrs. Broadfoot in the month that we've ben in school that he learned the entire year last year. I'm grateful for that! I'm so glad to finally have another GOOD teacher who actually CARES about what the kids are learning! Thank you Mrs. Broadfoot for renewing my faith in the education system!
Nate, well. He's Nate. He's a full blown toddler now. Into EVERYTHING, ALL THE TIME! He keeps me on my toes! He's walking everwhere. Talking like crazy, and throwing TONS of fits. I"m in for it with this one!
Here are a few pics I've taken today in honor of the Tigers! War Eagle!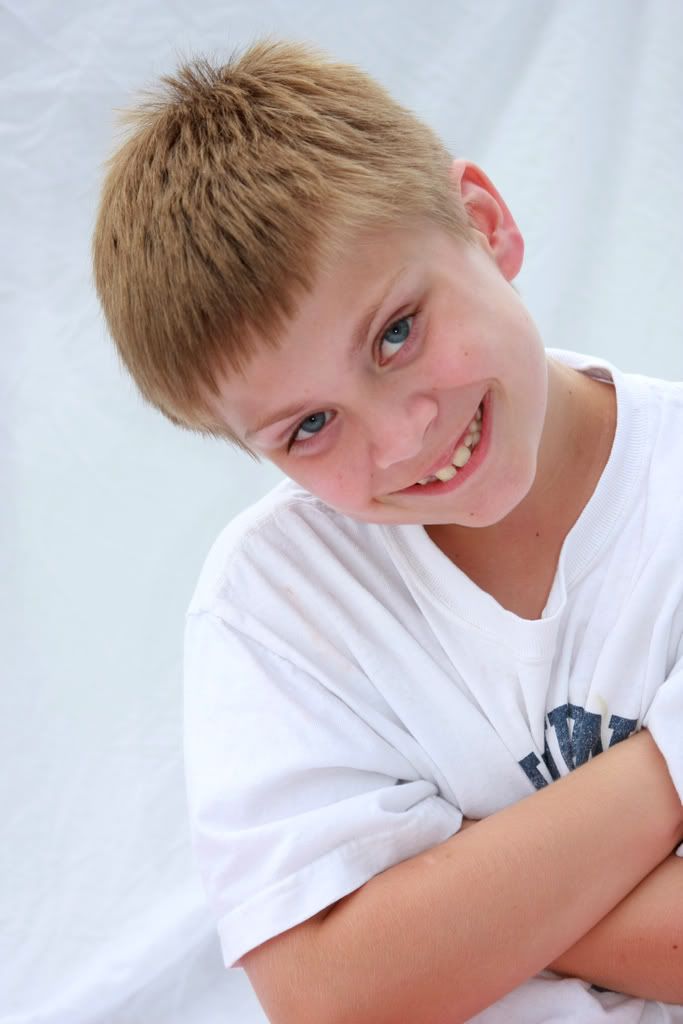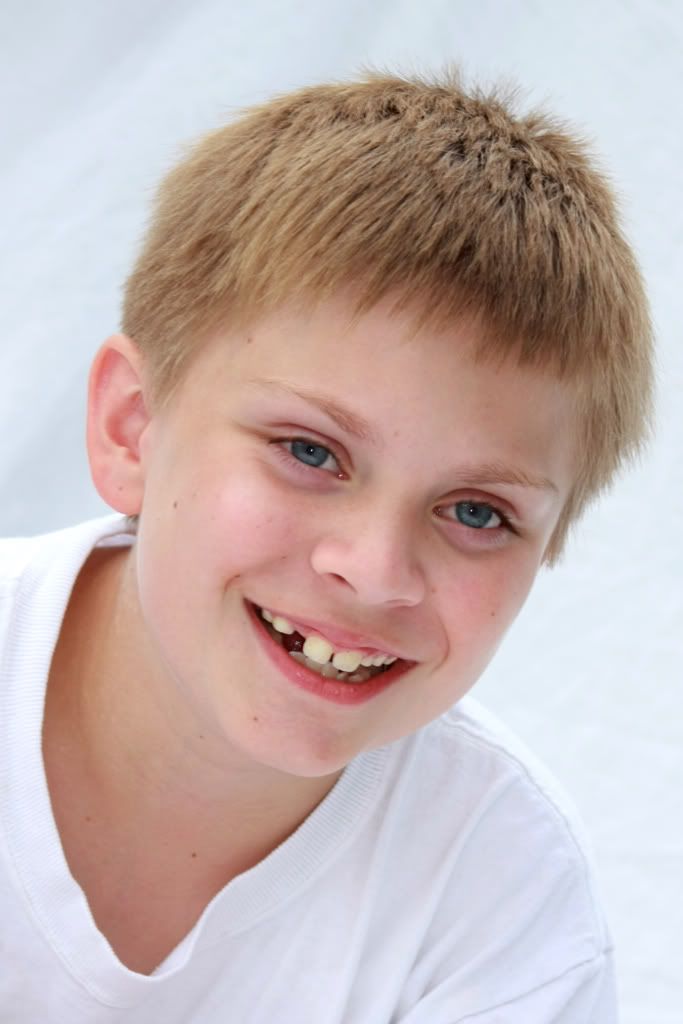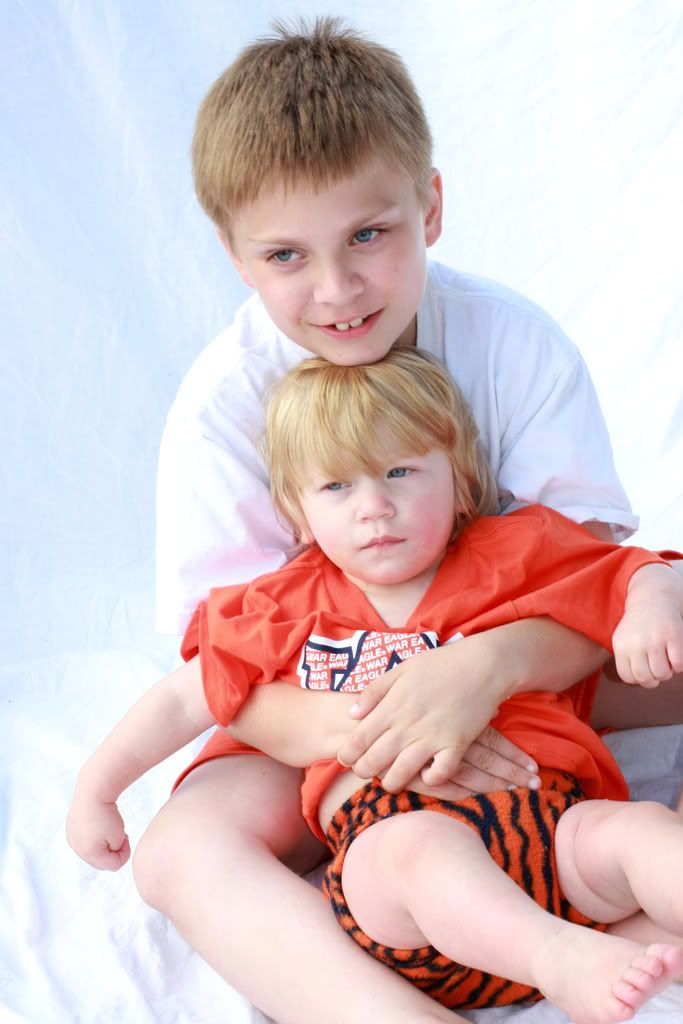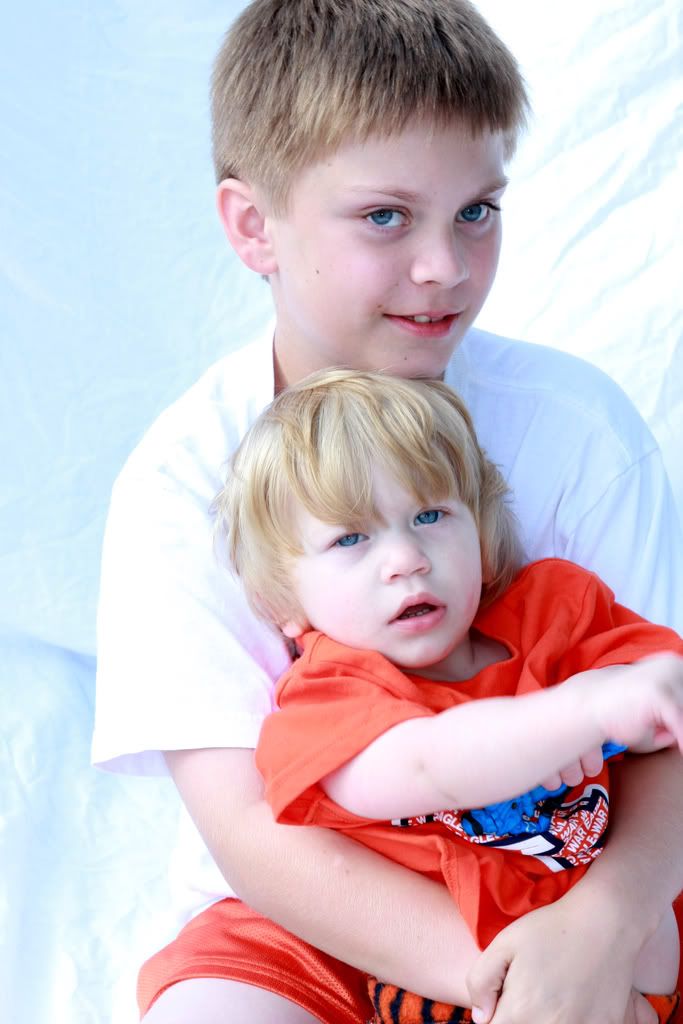 There are several more goofy ones I might put into another post :) For now that's all you get!