So Soccer got kicked off officially on the 16th, and we've had 3 games. Lost the first two pretty badly, but tied Saturday's game. They showed some improvement. Hopefully things will get better. It's not been the most enjoyable season for any of us, and we'll just leave it at that. It's weird not having Mom there, but we'll deal. We have no choice. I know she's cheering him on from the best seat in the house :)
I've signed up for a photography course through the New York Institute of Photography, so look for many more pics in the coming months as I venture through that and learn more about how to use my camera to get better pics, and work my way towards officially becoming a professional photographer :) I'm so excited!
Here are a few pics from the practice game on the 14th, and the 2nd game. My camera is out of commission and on its way to Jersey for some special TLC, so I won't be able to take any more until I get it back.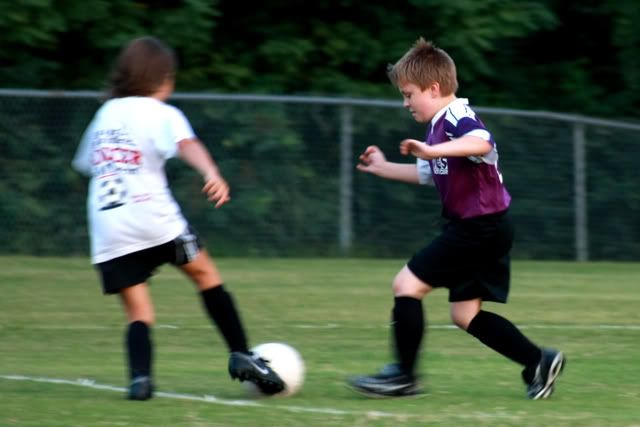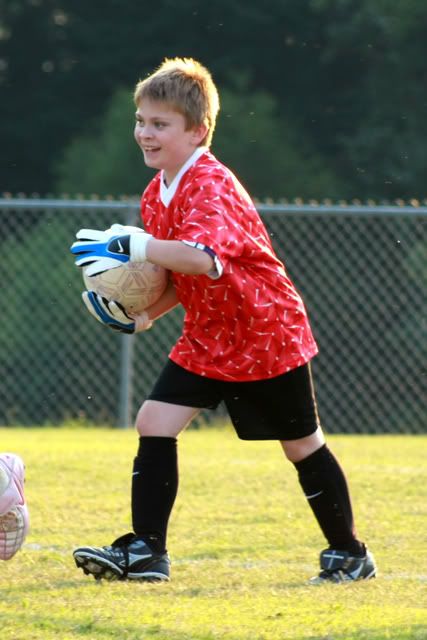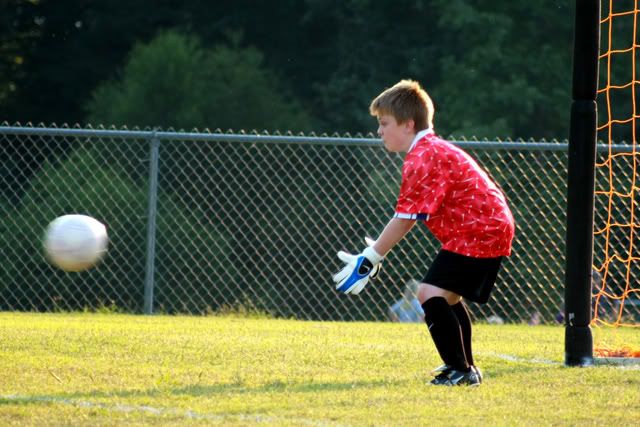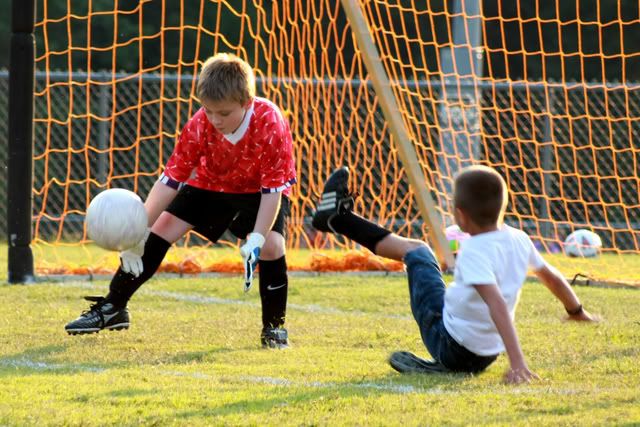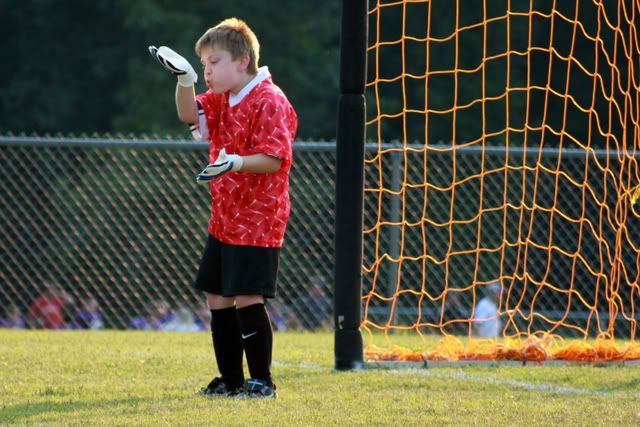 I wanna play!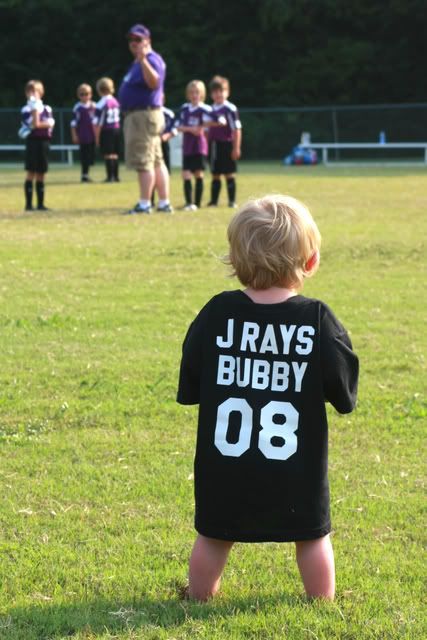 Here I come Coach!