Well, I haven't been posting much, nor have I been taking a whole lot of pics lately, so thought I"d share a few of some I snapped during playtime today :) I made a matching diaper cover in mini size for Nate's "kitty" (Aubie's the name WAR EAGLE!), and he thought it was hilarious that kitty has a diaper too. *rolls eyes* He's such a hoot. The boy is EVERYWHERE now. He's standing up from sitting like he's been doing it all his short little life, and taking off. He still looks drunk though, aka my new name for him as my lil' "Drunk Monkey". He meows constantly. I think he thinks he's a cat, but then he convinces me otherwise with all the babbling he does!
JRay has a practice game for soccer tonight, so if the rain goes away and allows them to play, I plan on taking my camera and snapping some pics of those, as well. Not to mention I've got about 400 or so here on my pc I've taken off the card but haven't edited. I'm going to try to do that today while Nate's napping.
Enjoy :)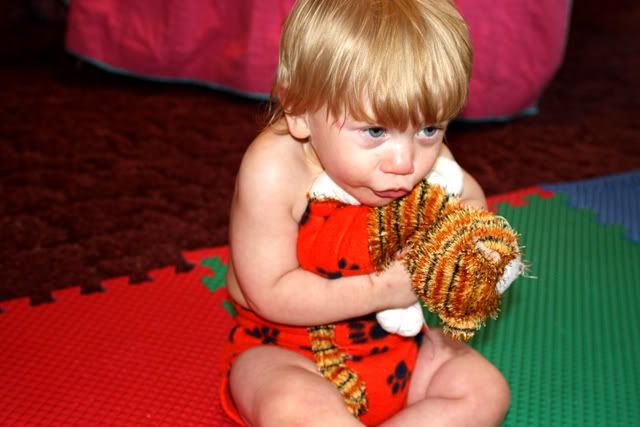 He Loves His Kitty! (He meows more than he cries!)
I have NO IDEA what he was doing. He does random, weird things like this quite often. Got so much of his Daddy in him!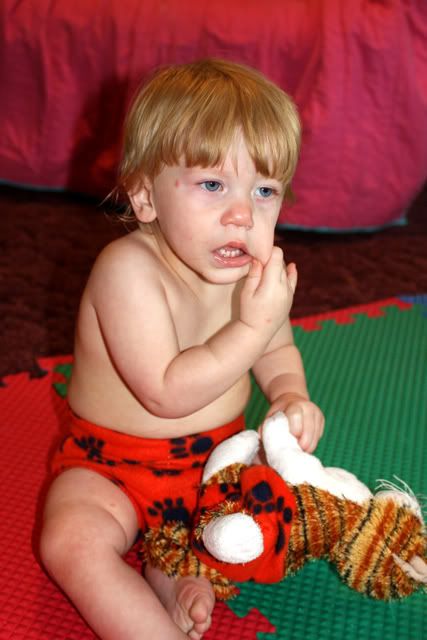 He was looking out the window and telling me a story. The kid is HILARIOUS. I can tell I'm gonna have another yacker on my hands *rolls eyes* oh how I dread car trips!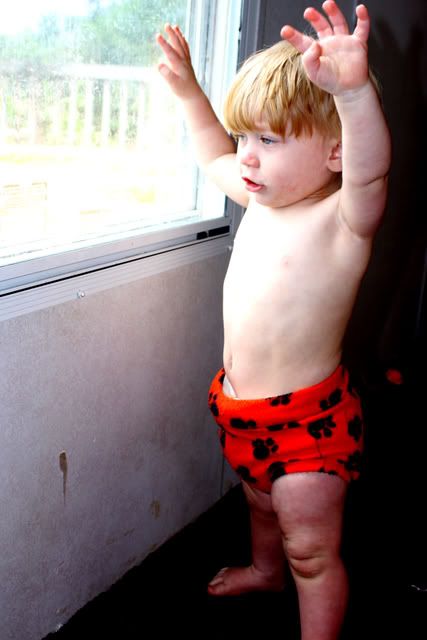 Always on the move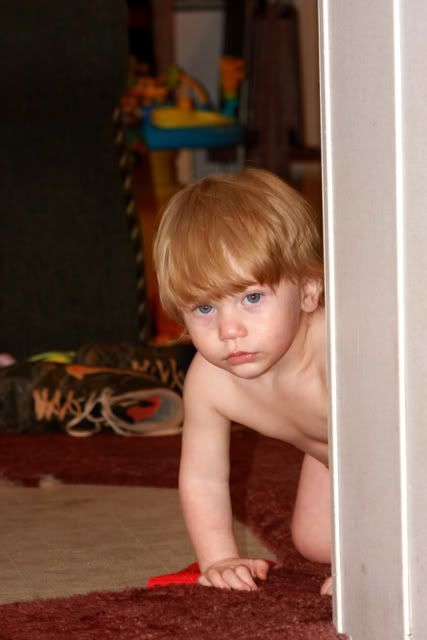 Fighting Sleep, as usual
That sweet, lovable face :) *melting*
Some Mommy Pics :) (yeah, I look awful, I usually do when I'm home on a rainy day chasing a rambunctious toddler!)