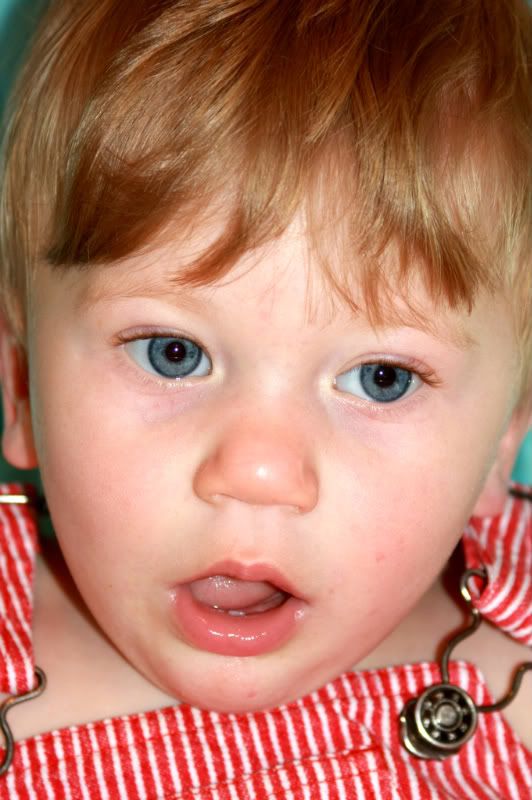 So yeah, I just happened to catch this expression. Too cute, huh?
And this one:
And just because he's too cute not to share it :)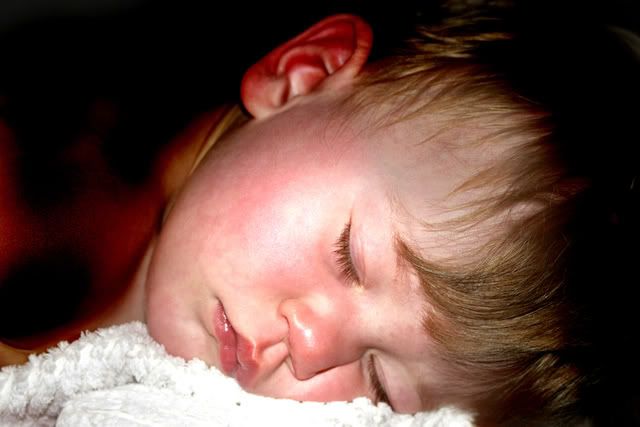 Things are going pretty good here. PJ is still working away. We both have an appointment at Calhoun on Monday afternoon to talk to the Guidance counselor and then Financial Aid to start the process of furthering our educations. I'm going to be pursuing a degree in Photography and Film Communications alongside Graphic Design, and well, PJ hasnt' fully decided yet. I'm HOPING that he will continue his nursing degree. I KNOW that's the desire of his heart, and am praying that whatever he decides to do, it will be what the Lord has led him to do. I think that is pretty much the hangup, is he is waiting on the Lord to lead him. Please pray for us. We cannot afford college. AT ALL. There is just no extra money around here. So please pray for the Lord to provide, whether it be through grants, or whether it be through a better job for PJ. He's currently got a couple of irons in the fire, we're just waiting on God.
We're also planning Nate's 1st birthday party now. It's so hard to believe in that under 2 months, our BABY will be a year old. He's quickly becoming a toddler. Crawling, pulling up, talking up a storm, and eating any and everything you put in front of him! He's no longer that little newborn that I could sit and hold all day! Now he wants down to PLAY. It's so funny, we're pretty cramped up here in our house. There's not alot of room for him to crawl around. So when we go over Nana and Papa's (usually at least once a day) he just TAKES OFF. Nana watches him for me on Wed night while I help out with Awana at church, and he just goes wild. he crawls from one end of the house and back, back and forth, stop, pull up on the coffee table, grin at you, repeat. LOL. It's sooooo cute. He wears himself out doing it! Her kitchen is raised slightly higher than the living room, so there's a step down. He's figured out he can lie on his stomach and slide down it, and LOVES going over it. Oh the fun begins!
Jray is doing great in school. He's such a joy and a blessing. I honestly don't know what I'd do without my lil man. He keeps me straight! If I slip up and say something I shouldn't (yes it happens, I'm not perfect, only forgiven!) He promptly reminds me :) We are just so proud of him, and the Godly young man he is becoming. He completed 10 sections in Awana last night! 10 sections in one week! And 4-5 each week before that :) He has now received his skipper rank patch and 3 red jewels in the 5 or so weeks he's been going again. He's such a hard little worker. Bowling is finished now, and soccer will start in July I suppose. So we get a small break on extracurricular activities! But, well, we just fill them right on up!
Ok, Nate just woke up from his nap. i'll have to finish up later!
Here's a pic of Jray getting his awards last night:
And he got to hold the flag last night too :) Poor thing, he dropped it when trying to put it back into the stand!